What are we working on?
Having been in the craft industry for nearly 20 years we have a lot of different projects that we are involved in.
We use our lasers to create many items. We have recently started to create our own range of hand painted wooden flower designs, along with lots of personalised plaques signs and gifts.
We are currently also making a selling beads and beading kits, and have been a regular guest on Hochanda tv for the past 4 years.
We have been cretaing wedding invitations for many years and create laser cut, bespoke and pocket invites for many local couples.
We use our lasers to create some unique gifts. Our wooden flowers can be persoanlised are made from eco friendly mdf wood, are handpainted.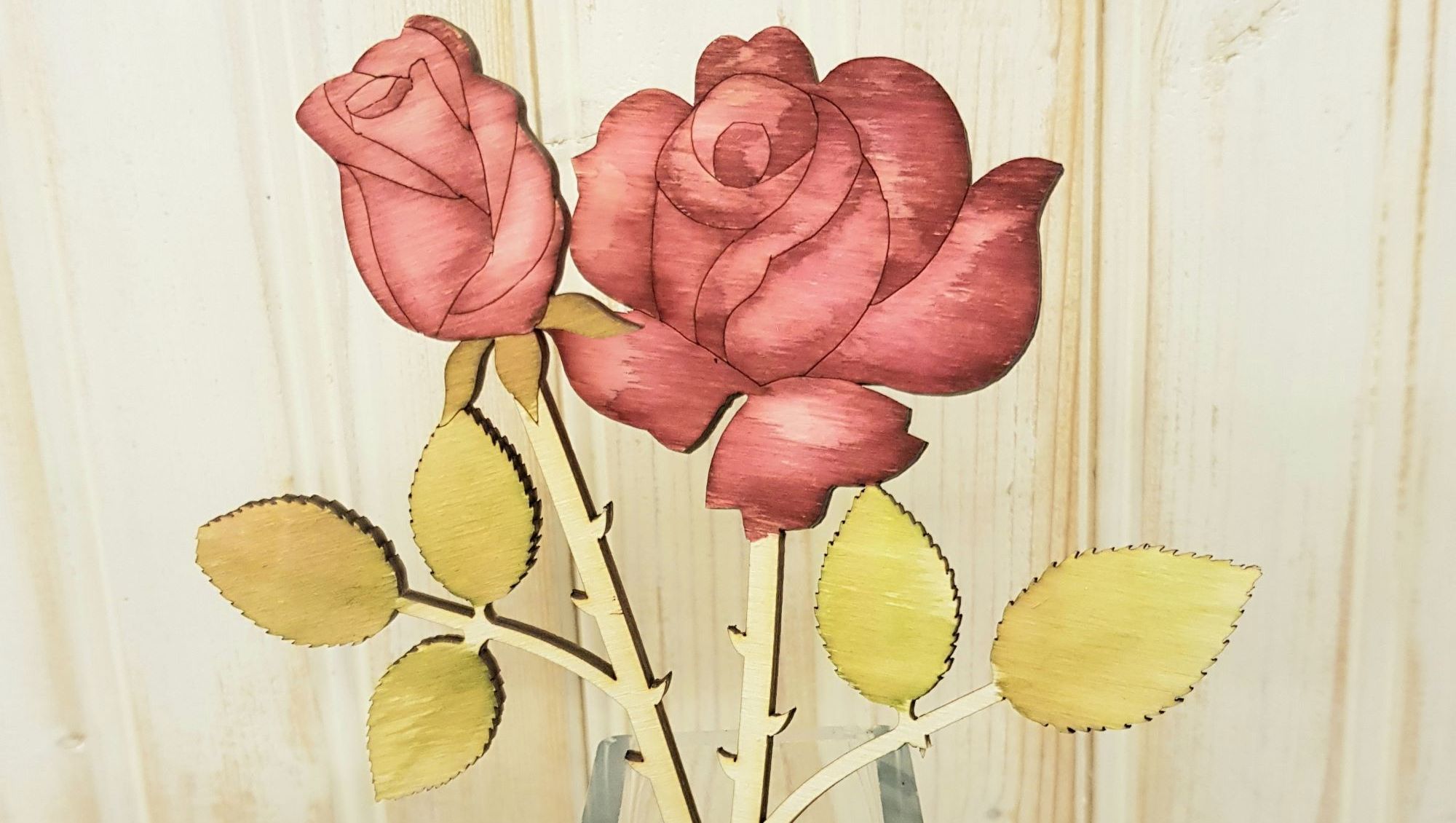 Laser cut cards, plaques, signs and personalised gifts
We have a large selection of in house designed laser cut and engraved cards, plaques signs and gifts.